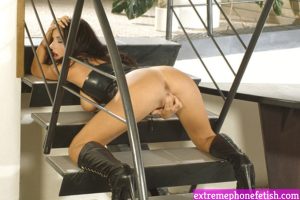 I want to ride on a horsie and it is going to be you. I am going to make sure that I make a lot of fun of you. So get ready to get on your knees while you are naked so I will sit on you and say giddy up horsie and you will take me as I sit on your back.  I know that you have trouble with your knees but that is just too bad.  You will just have to deal with your knee issues as you are here to serve me. Now, I am going to stick my toes in your mouth and move my toes all about and you are going to have to suck my toes.
Don't worry if I had my foot on the floor, none of that matters, you have to use your tongue to give me a bath with your mouth.  You will suck on each toe and then you will move your tongue to the bottom of my feet and then suck until the cows come home.  When your tongue aches you will have no choice but to continue licking or you will be severely punished.  I will also walk on your cock and your balls and put all of my weight on it and you will have no choice but to tolerate me stepping on your very delicate parts.  I will mush your genitals between my toes and I will make sure to make your balls get squeezed until they are sore. Your penis is there to ne punished so when I am done stomping on it I will get a rubber band and tie it all around.
I will turn your penis into a human pretzel then I will get a dip of hummus to put on your penis.  Feel how wonderful that special sauce feels on your cock.  I want you to feel messy and yucky and remain feeling slippery with the hummus dip all over your genitals.  Then I will make you open up your mouth and prepare to drink the piss from my cunt.  You will drink long and hard and you will swallow my deliciousness and it will be a good warm drink for you to have in your stomach. And when it it time to teach you how to be the little bitch that I need you to I will take you from behind and ravish you with my dildo. 
Your ass is mine to fuck as I please and I will make sure that I go so deep inside of you that you feel me in your spleen. I will not leave your anus until I know that you understand that I belong in there as much as I want and you will take it and you will not dare pull the dildo out of you. You are a sissy anus bitch and I will ride you, fuck you, stick you and pinch you and you will not be able to do anything at all about it. Call me now for femdom stories, femdom chasity, femdom scat, cuckold, torture, humiliation and much more. I will give you the sexydomination.com that you need.
Molly
1-888-430-2010
Click Here To Talk With A Phone Sex Girl!
#abdl #ab/dl #fetishphonesex #bdsm #abdlcommunity #abdlgirl #diaperlover #phonesex #fetishphonesex #dominationfetish